"COMMON SENSE" vs "COLLECTIVE NON-SENSE"
The "ZERO SUM GAME" is an EXAMPLE of the …
"INTERSECTION" of …
"NATURE" and "HUMAN NATURE" …
"SCIENCE" and "POLITICAL SCIENCE" …
"FACTS" ("sense") vs "FEELINGS" ("NON-sense")
The "FACT"of NATURE (scarcity) TURNED INTO a …
"FALLACY" and "FOLLY"of HUMAN NATURE (costs)
"PEOPLE are PEOPLE"
The "ZERO SUM GAME is an "ARTIFICIAL" POLITICALCONSTRUCT …
arbitraryhuman "interference" with the fixed"laws" of nature
IT is NOT a "NATURAL" nor "NECESSARY" ECONOMIC CONSTRUCT
"ZERO SUM GAME" is a CHOICE…
We have a PEOPLE "PROBLEM" –
HUMAN NATURE is BOTH "SOCIAL" and "ANTI-social" …
HUMANITY is "TRAGIC-cally MIXED UP"
"People are people, so why should it be, you and I should get along so awfully"?
Humanity interacts in a "confused" state.
Nature and human nature exist in both HARMONY and CONFLICT.
In a "TRAGIC" world of TOIL, we are told to be "FRUITFUL and MULTIPLY".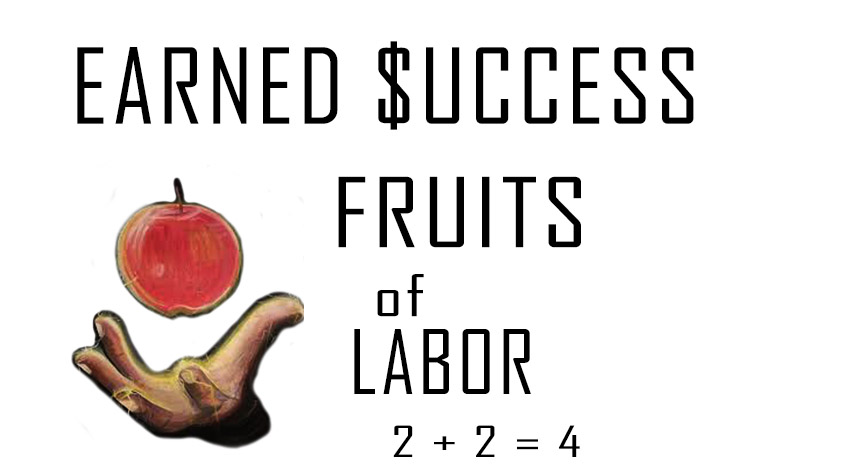 Paradoxically, the "CURSE" of toil could be relieved by the FRUITS of LABOR, providential "blessing" through the "burden".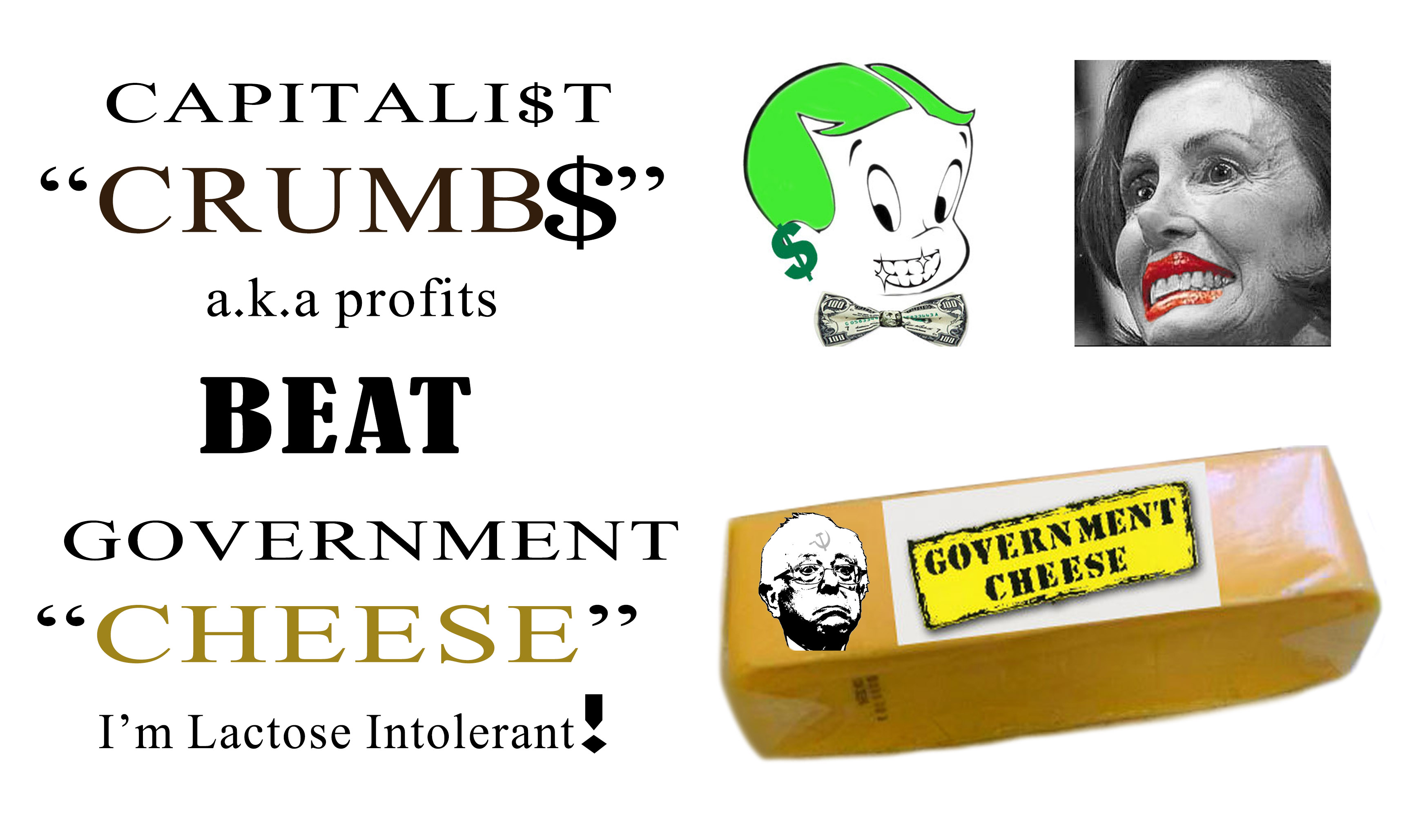 We have a NATURE "PROBLEM – "nature" produces BOTH "HARMONY" and "CONFLICT" (the "FOOD CHAIN")
"BE FRUIT-FUL and MULTIPLY" (2 x 2 = 4)
GETS MANIPULATED and SUBVERTED TO
"BE 'LOOT-FUL' and DIVIDE" (0 – 0 = 0)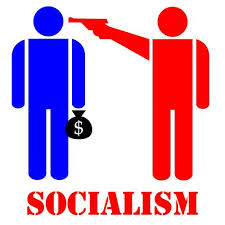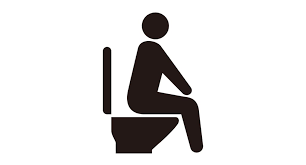 The "INVISIBLE HAND" of the "FREE MARKET" is relatively "NEUTRAL" compared to the "IRON FIST" of COMMAND ECONOMIES.

"COMMON SENSE" vs "COLLECTIVE NON-SENSE"
The "ZERO SUM GAME" is "POLITICAL POISON" INTERSECTINGwith our HUMAN DISEASE
"NATURE" INTERSECTS with "HUMAN NATURE"
"CREATIVITY" (opportunity) vs "CONFLICT" (oppression)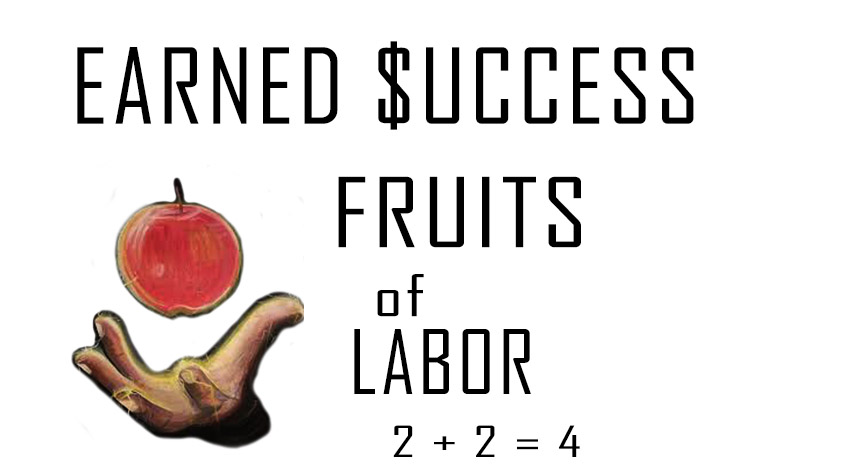 CREATIVE PRODUCTION vs CONFLICTING DESTRUCTION
the DESIRE for "IMPROVEMENT" VS. DENIAL of "IMPAIRMENT"
MUTUAL BENEFIT ("blessings") BECOMES MARXIST MISERY ("burdens")
COMMUNIST "OBSESSION" with "OTHER" "US AGAINST THEM" ("burdens")
PRODUCTIVE (earned) ENTERPRISE (raise high) vs MANUFACTURED (enforced) MISERY (level low)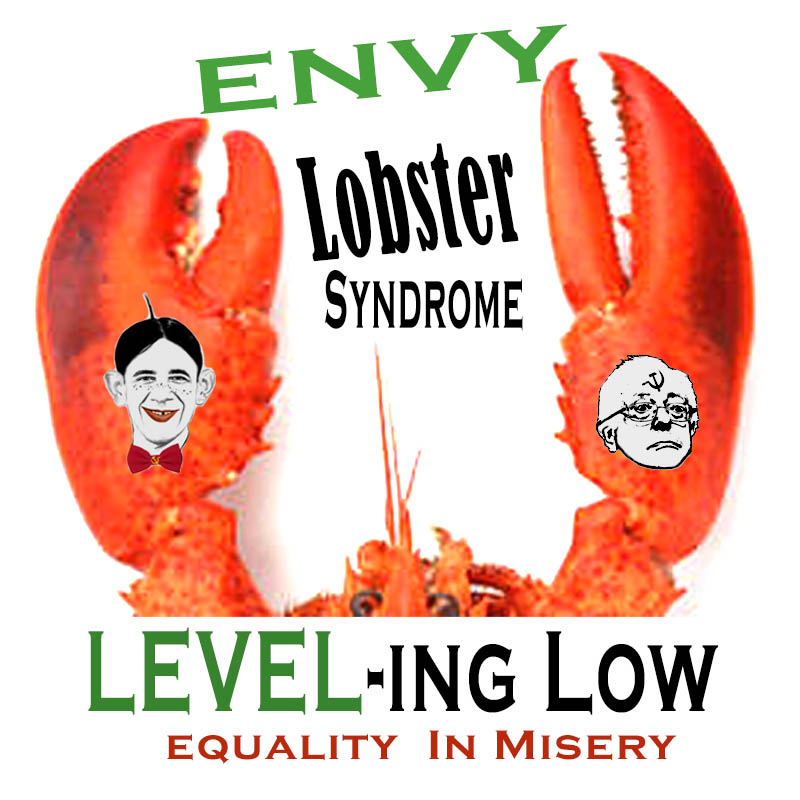 "HARMONY" ("Can't We All Just Get Along") BECOMES "DOG EAT DOG"
E.G. – TRADE "DEFICITS"
Trade exchanges between nations can be MUTUALLY BENEFICIAL, NOT "I WIN, YOU LOSE"
"BLESSINGS" (creativity)GET CONFLATED ("ALL MIXED UP") WITH "BURDENS" (destruction)
FREEDOM vs EQUALITY
Both to some extent are "CARICATURES" of "REALITY", both sources of "TRUTH" and "CONFUSION"
There is never a perfect "FREE MARKET"
IN-equality is a "FACT of LIFE".
The "FREE Market" is NEVER entirely "FREE" and the "FAIR Market" is never quite "FAIR"…
Both the "free" and "egalitarians" GAME the SYSTEM to their own benefit-interests in our tragicomically 'MIXED UP" world. Utopia (nowhere) does not exist.
YET FREEDOM and EQUALITY are POWERFUL, BENEFICIAL HUMAN FORCES …
BOTH "Freedom" and "equality" are BENEFICIAL "CREATIVE" forces of POWER to TRANSCEND and CONSTRUCTIVE ideals to TRANSFORM (the "bottom" rise)
While it is IMPOSSIBLE to achieve perfect "equality" in this world, the "zero sum game" is not a "NECESSARY" situation …
An "equal" world is a "con" – a "zero sum game world" is a "cartoon", an inaccurate, deceptive and misleading world view …
The "Zero Sum Game" is a CARICATURE (cartoon) of "REALITY" – wealth and poverty, rich and poor, "enterprise" and "exploitation', "profit" and "power", creation and destruction …
The "ZERO SUM GAME" – Capitalism vs Communism
Capitalism creates "BLESSINGS" out of the 'TRAGIC" economics of SCARCITY and "INTERESTS" (selfishness)…
Capitalism seeks to make the BEST of a BAD situation (human "self-ishness" and "interests")
Communism promises a "CURE" – a "PROLETARIAN PANACEA" – for greed-selfishness …
Capitalism says GREED is a PERPETUAL POISON with NO "CURE", but a TEMPORARY "ANTI-DOTE" – ENTERPRISE and GROWTH in response to SCARCITY …
POVERTY a PERMANENT human condition that is ameliorated by WEALTH creation ("Be Fruitful and Multiply")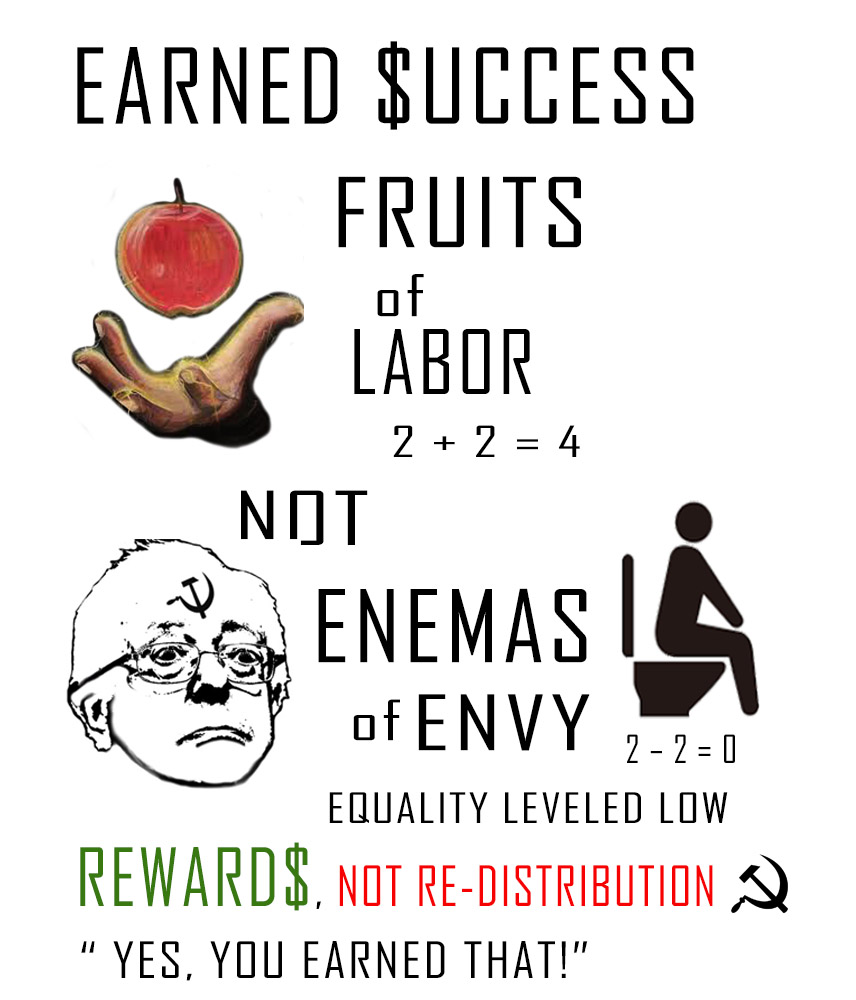 Capitalists believe GREED is an EXISTENTIAL, INTERNAL, perpetual problem of humanity with NO "CURE" …
Communists believe GREED is an ENVIRONMENTAL, EXTERNAL problem for humanity with a "CURE"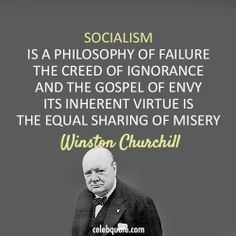 The "CURE" and "CONSEQUENCES" ?
Communism is COLLECTIVE NON-SENSE, a POLITICAL RELIGION that "worships" the "IDOL of EQUALITY" and "GOD of GOVERNMENT",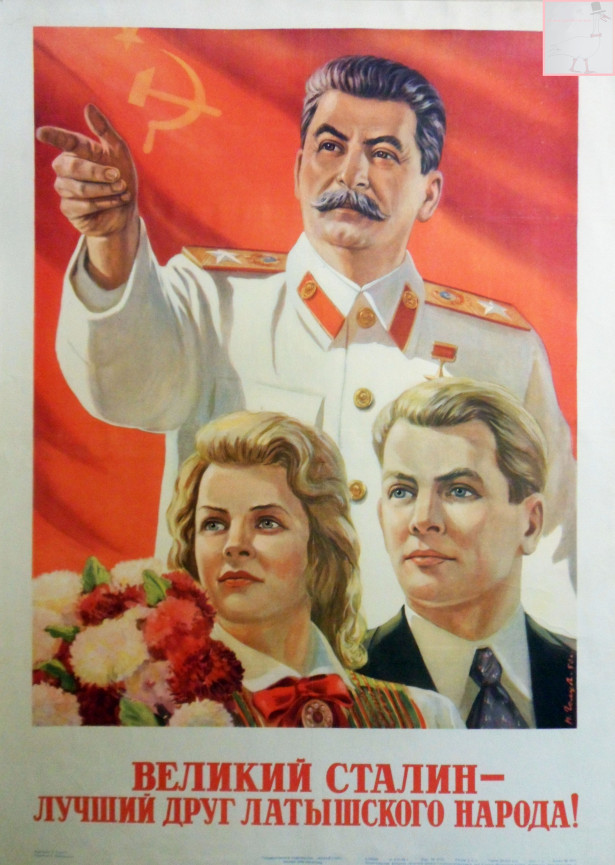 a "CON" and "BAIT and SWITCH" promise of "heaven on earth" that produces repressive "hell" …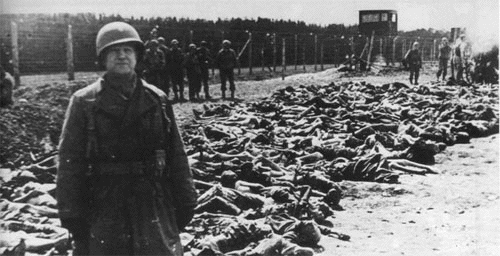 Communism fosters MISERY out of deceptive UTOPIAN (literally "nowhere") promises ("heaven" becomes "hell")
EconomicIN-equalities are used as an excuse to create political IN-equality ("TYRANNY")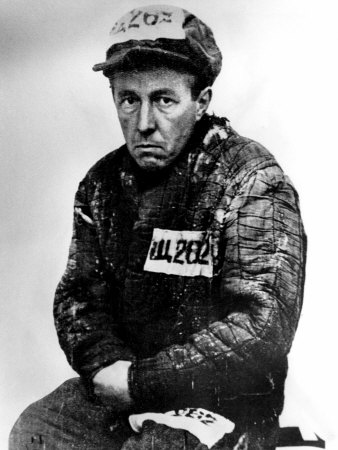 Communism makes a BAD situation WORSE… ECONOMIC REPRESSION AND POLITICAL OPPRESSION
FREE(individual "pursuit of happiness") vs. FASCIST(collective proletarian "paradise")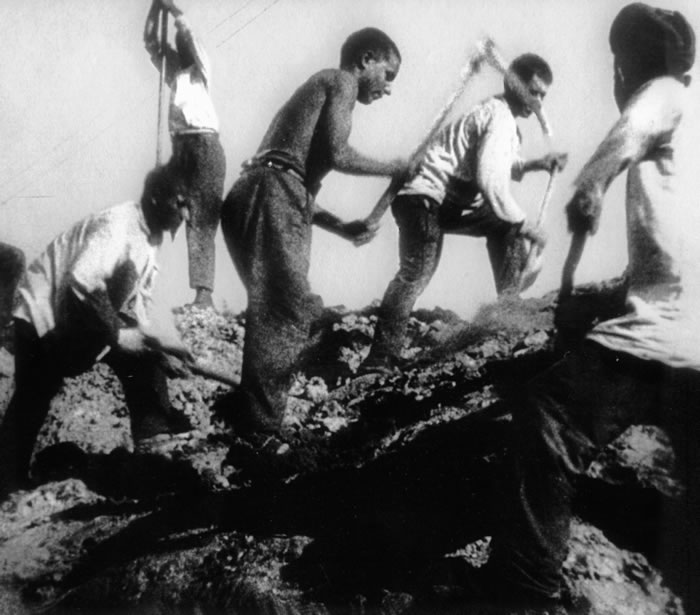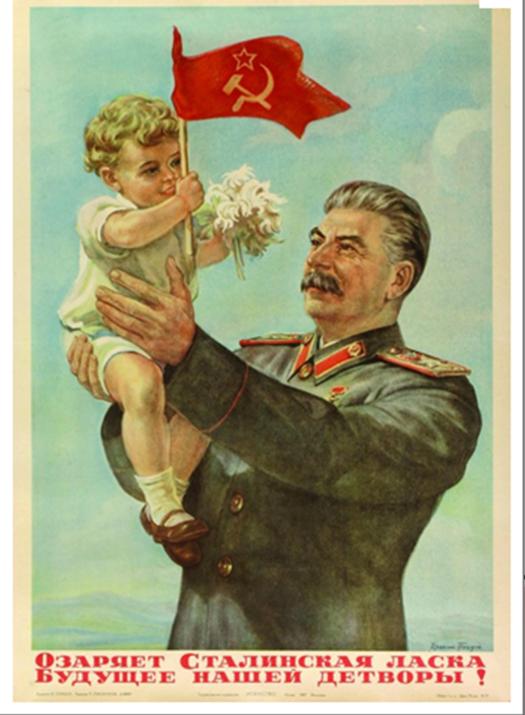 DECLARATION of INDEPENDENCE (freedom) VS COMMUNIST MANIFESTO (equality)
EXCEPTIONAL(rising tide). vs. EQUAL(LEVEL-ed low)
"PROFIT Pimps" vs. "POWER Pigs"
Human weakness, flaws and frail-ties – "GREED" (too much) vs. "ENVY" (never enough)
"God of GREED" vs "Idol of ENVY-EQUALITY"
STIFLES CREATIVITY vs. ENFORCE CONFORMITY
The "Gospel of Wealth" vs "Manifesto of Misery"
Adam Smith – "The Wealth of Nations" vs. Karl Marx "Das Capital" (principled poverty)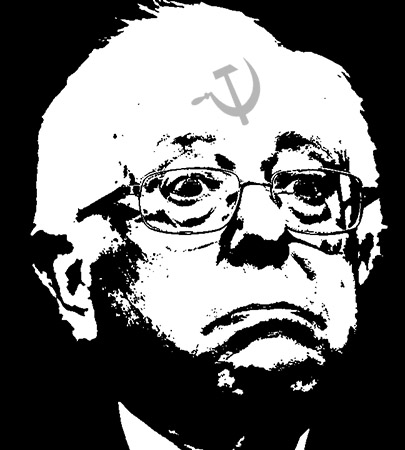 "Dr. Doolittle" or "Comrade Stalin"?
CONCLUSIONS: ("Zero Sum Game")
"VISIONS in COLLISION":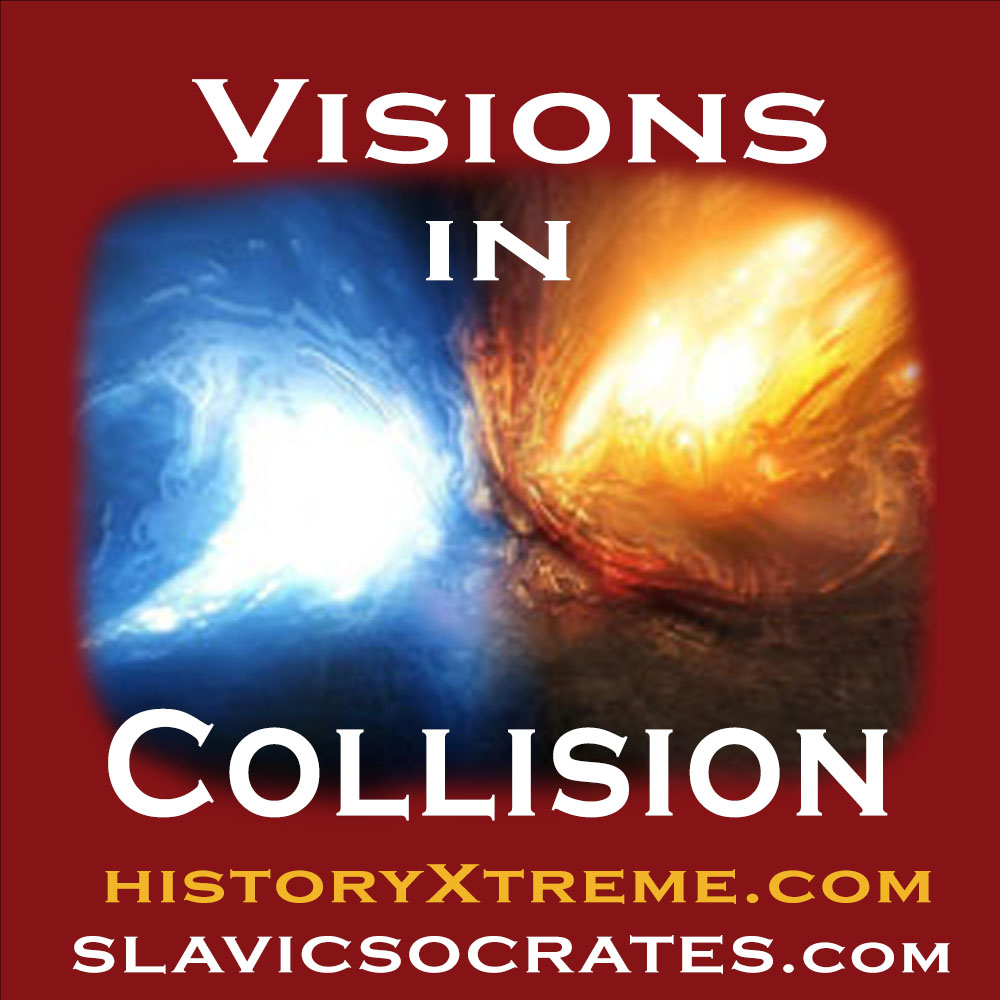 "tragic" choices (the JUNGLE) vs. "utopian desires" (the GARDEN-GULAG)
In a "TRAGIC" world of TOIL, we are told to be "FRUITFUL and MULTIPLY". Paradoxically, the "CURSE" of toil could be relieved by the FRUITS of LABOR, providential "blessing" through the "burden". Capitalism harnesses the "realities" of "sin" and "selfishness" and turns them into "blessings".
"GREED" is a tragic INTERNAL human reality that can never be "cured". Communism preaches economic "salvation" and "redemption" against the sinful greed and selfish world of "primitive" capitalism.
In the UTOPIAN" world of communism, the state will create "proletarian paradise" and eventually disappear.
"GREED" is an EXTERNAL humanity reality that can be "CURED". Replacing "greed" with "ENVY" is a fake "progress" promised by the IDOL of "EQUALITY" and GOD of GOVERNMENT.
Necessary "class warfare" and "EXPLOITATION" will be overcome through human "evolution", the dystopian "dialectic" transforming into "utopia".
"Be Fruitful and Multiply" is making the BEST of a BAD SITUATION.
"The Zero Sum Game" assumption makes a BAD situation WORSE.
BOTH "capitalism" and "communism" are "religious" belief systems:
The "GOSPEL of WEALTH" vs "PROLETARIAN PARADISE"
If RELIGION is the "OPIATEof the MASSES", GOVERNMENT is the "OPPRESSORof the MASSES"
SERVE in HEAVEN? vs. "RULE" in HELL?
"collaboration" (in GREED). vs conflict-class warfare (in ENVY)
will to PROFIT (pimps) vs will to POWER (pigs)
GOD's BLESSINGS. vs. The "IDOL of EQUALITY"
"WORK" ("free" markets) VS. "RE-DISTRIBUTE" ("fair" command markets)
the "INVISIBLE HAND" (& "finger" vs. "IRON FIST" (fascist fist)
individual consumer supply-demand. vs. collective group command-control
libertarian choice vs. totalitarian command
earned (in "tragic" world) vs ENFORCED (in dystopian world)
"FRUITS" (blessings) vs "FISCAL FUTILITY" (misery)
The "Gospel of Wealth" vs "Manifesto of Misery"